Piano Rental
Uncertain of your child's interest? Residing in Singapore temporarily?
Whether you are seeking a piano rental for a wedding, personal use, or other events, Mun Kai Piano offers performance-quality pianos from well-known piano manufacturers for rental. Meant for the discerning ear, our piano rental in Singapore comes with exceptionally competitive rates to ensure quality meets affordability for the piano enthusiast.
At Mun Kai Piano, you can always choose to rent a piano in Singapore with us from as low as $50 a month with a minimum 6-month contract. We are happy to rebate you a portion of the rental fee from the sale price if you decide to buy it at any point during the rental period.
As a one-stop piano rental in Singapore, we also provide rentals for various special occasion: Weddings, concerts, and even photo shoots events!
For more rental details and information about our pianos, do not hesitate to fill in the form below.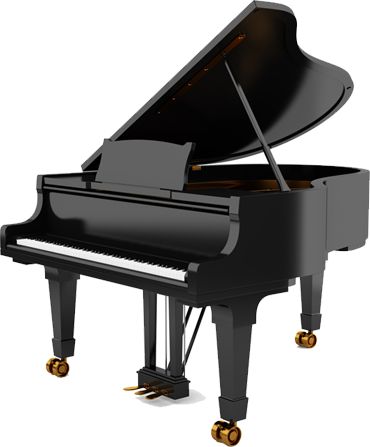 Booking is subject to availability and confirmation. For urgent booking, please contact us directly.
FOR PERSONAL USE
Whether children or adults, a suitable piano is bound to motivate a beginner and enhance their playing techniques, which will result in more remarkable advancement – all of these factors will increase the player's drive to be better at piano playing, making home piano rental a solid investment.
From as low as $50 per month for a minimum of 6 months, our monthly home piano rental price is set at an affordable rate for learners to practise their piano skills regularly at home without compromising quality. 
FOR AN EVENT
As a seasoned piano rental company, we firmly believe in top-notch service. Thus, we recommend getting a quality piano that will undoubtedly leave a lasting impression on guests, regardless of your occasion. At Mun Kai Piano, we provide inexpensive piano rentals for weddings, concert recitals, and even photo shoots sessions.  
Renting a piano in Singapore can be cost-effective and straightforward, and it will unquestionably enhance the ambience on any occasion. Furthermore, a high-quality piano is always ready to elevate the standing of your events and the overall ambience, whether it be a wedding or charity performance.
Ready to rent a piano in Singapore for personal use or a special event? Contact us today! 
What types of pianos are available for rental?
Here at Mun Kai Piano Company, we offer a wide selection of pianos for rent in Singapore. From pre-owned grand pianos to upright pianos – we have pianos from renowned manufacturers such as Kawai, Yamaha, C. Bechstein, Steinway & Sons, and more.
Aside from rental, those interested in buying a used piano in Singapore can reach out to us for more information on the purchase process.
Why should I rent a piano instead of buying one?
Renting a piano in Singapore is a cost-effective solution for individuals unsure of their decision to purchase a piano or those who only need a piano temporarily. Moreover, it allows the individual to test out several brands and models before making a long-term decision with a purchase.
At Mun Kai Piano Company, we offer quality second-hand piano rental and sales services for those interested in renting or purchasing a used piano in excellent condition at an affordable price.
Can I request a viewing of the pianos?
Absolutely! We provide prospective customers with the opportunity to view and try out our pianos before deciding to rent. To arrange a viewing appointment at our piano showroom at Ang Mo Kio, simply get in touch with us via phone at +65 64542483 or WhatsApp at +65 96220163. You can count on our knowledgeable staff to assist you in selecting the ideal piano that meets your needs.
How can I request more information about the rental process?
Please don't hesitate to reach out to us if you have any enquiries about the rental process or would like to obtain more information on our home piano rental for personal use or our rental services for an event. You can reach us by phone at +65 64542483 or WhatsApp at +65 96220163. Alternatively, you may also fill out our online rental enquiry form on our website. Our friendly staff will be more than happy to assist you with any enquiries you may have.