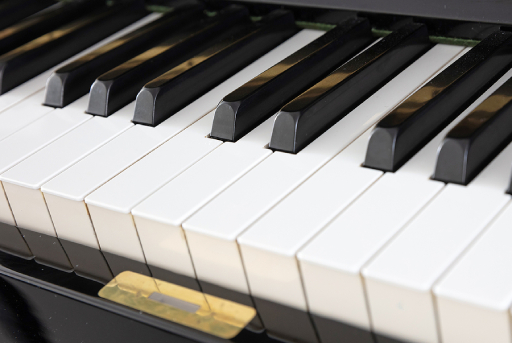 Learning the piano is a wonderful pursuit with several benefits, but many may feel deflated upon encountering the biggest obstacle of every aspiring piano learner: getting the instrument itself. It is common knowledge just how pricey pianos can be; even those that are more budget-oriented may still be out of reach for most people. Investing in one is risky for various reasons, be it doubts about the piano being the right instrument for you or the possibility of losing interest in it over time.
Thankfully, purchasing one outright is not the only way to get your hands on the instrument, as home piano rental is an option that is now more widely available today. From getting a feel for the instrument to using it temporarily or for one-off occasions, there are many reasons to consider piano renting instead.
Since we have covered those reasons in another blog post, we shall now focus on the benefits of piano rentals for those looking to have one without making a significant financial investment.
1. Enjoy a richer experience
Suppose you or your child get started on a high-quality piano instead of an affordable yet subpar one. In that case, you are more likely to stay motivated and enthusiastic about improving your skills. Since you'll enjoy a richer experience, the odds of this hobby blossoming into a passion increase. If you become invested in the piano, rental services are the perfect way to try different instruments and get a feel for which best suits your sound preferences and space constraints. Some piano providers even allow purchasing your rented piano should you get attached to it, making for a more seamless ownership experience.
2. Offers flexibility
Renting a piano undoubtedly provides greater flexibility than purchasing one. It is a terrific method to test the waters without a commitment to making a purchase if you're unsure of how much time you'll be able to devote to practicing or if you're not quite sure if you'll dedicate yourself to playing for a long time. Should you find that you may not have much time to pursue your piano learning journey after all, it is much less of a hassle to return a rented piano.
3. Allows for smarter upgrade decisions
As mentioned earlier, piano rentals are ideal for testing different models to see which ones you like best. However, this not only applies to buying your very first piano but also to your subsequent upgrades once you improve and need a better-performing instrument to match your skills. With piano rentals, you can test out all your potential upgrade options and spend time with each piano before making the best decision you know you won't regret.
Conclusion
Renting a piano is the most cost-effective way to get your hands on such a high-value instrument when investing in one is yet to be the most feasible or wisest option for the time being. By providing access to high-quality instruments at a more economical price, piano rentals allow budding piano learners and even experienced musicians to enjoy an unparalleled experience no matter their circumstances.
For the best piano rental service in Singapore, Mun Kai Piano Company is the name you can trust. With over seven decades of dealing with pianos, you can trust our experience and expertise for all your piano needs, be it sales or rental, repair, tuning, and more. Visit our piano showroom at Ang Mo Kio today to get a feel of the pianos we offer!